Together we create the future of digital payments.
Enter at least two characters to start a search.
Without our team, we are just a good idea. With you, we change the world of digital payments.
At Ratepay you work in the heart of Berlin's Fintech scene. We look forward to hearing from you.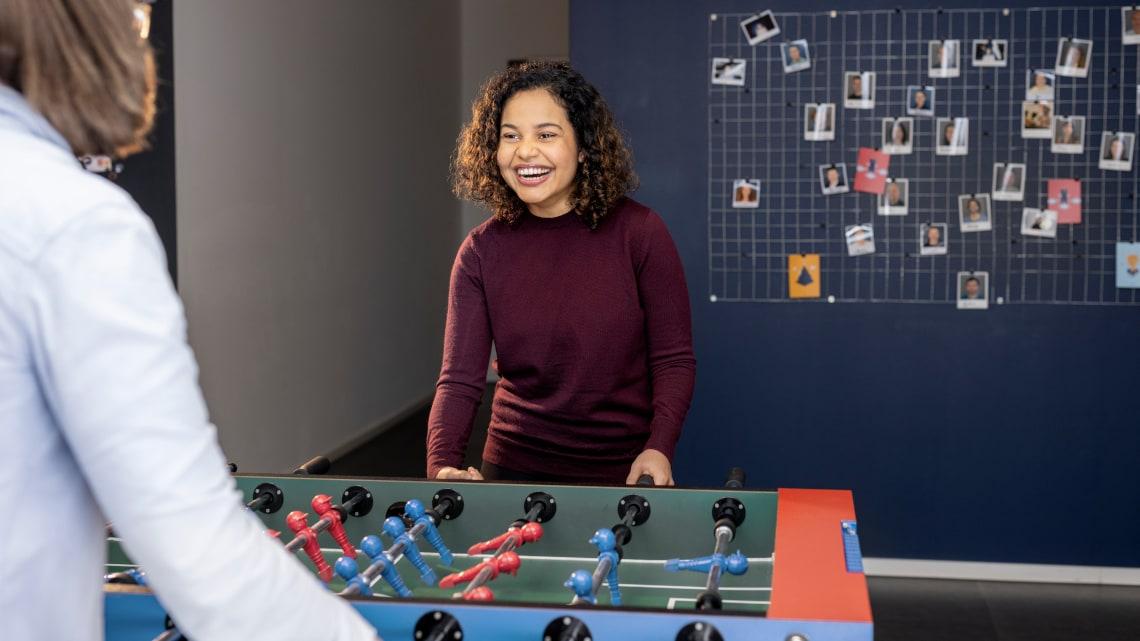 Our Guiding Principle? Never Stop Improving. Our Culture: Everything goes with a smile.
We grew out of the heart of Berlin's Fintech scene and have been working with great enthusiasm on tomorrow's payment solutions for over 10 years. 
At Ratepay you are encouraged to bring in your ideas forward and to be bold. We cultivate a cordial cooperation with mutual appreciation and without a formal dress code. The hierarchies are flat and the doors are open. We love diversity and support each other. 
It doesn't matter where you come from but where you want to go. We are looking for co-workers who take responsibility, grow with their challenges, and want to keep improving together with us. 
With passion, openness and lots of courage.  That is what we mean with "Never stop improving". 
Does this sound like you? Welcome to the team.
Let's change the world of digital payments!
We offer you a challenging job in a rapidly growing industry with a lot of creative freedom.
Join our team.
Together, we work every day on customized solutions for major online retailers and marketplaces,
shaping the payment solutions of tomorrow. Get to know our teams and find your job with us.
Our Values
 These five are particularly important to us.
Ownership
We walk the talk and do what we say we'll do
We are accountable for what we do
We act like owners 
Growth
We focus on performance  and deliver results
We embrace change
We never stop learning; we are curious
Integrity
We keep our standards high
We act in line with stakeholder expectations
Collaboration
We are team players and  support each other
We embrace constructive feedback
We listen carefully and communicate in an open and honest way
Customer Centricity
We put our customers first and create value for them
We build state-of-the-art products for our customers – not solutions
Inclusion
We trust and respect each other
We create an inclusive  environment and build diverse teams
We challenge biases and combat stereotypes
Forget paper, with us you can apply completely online.