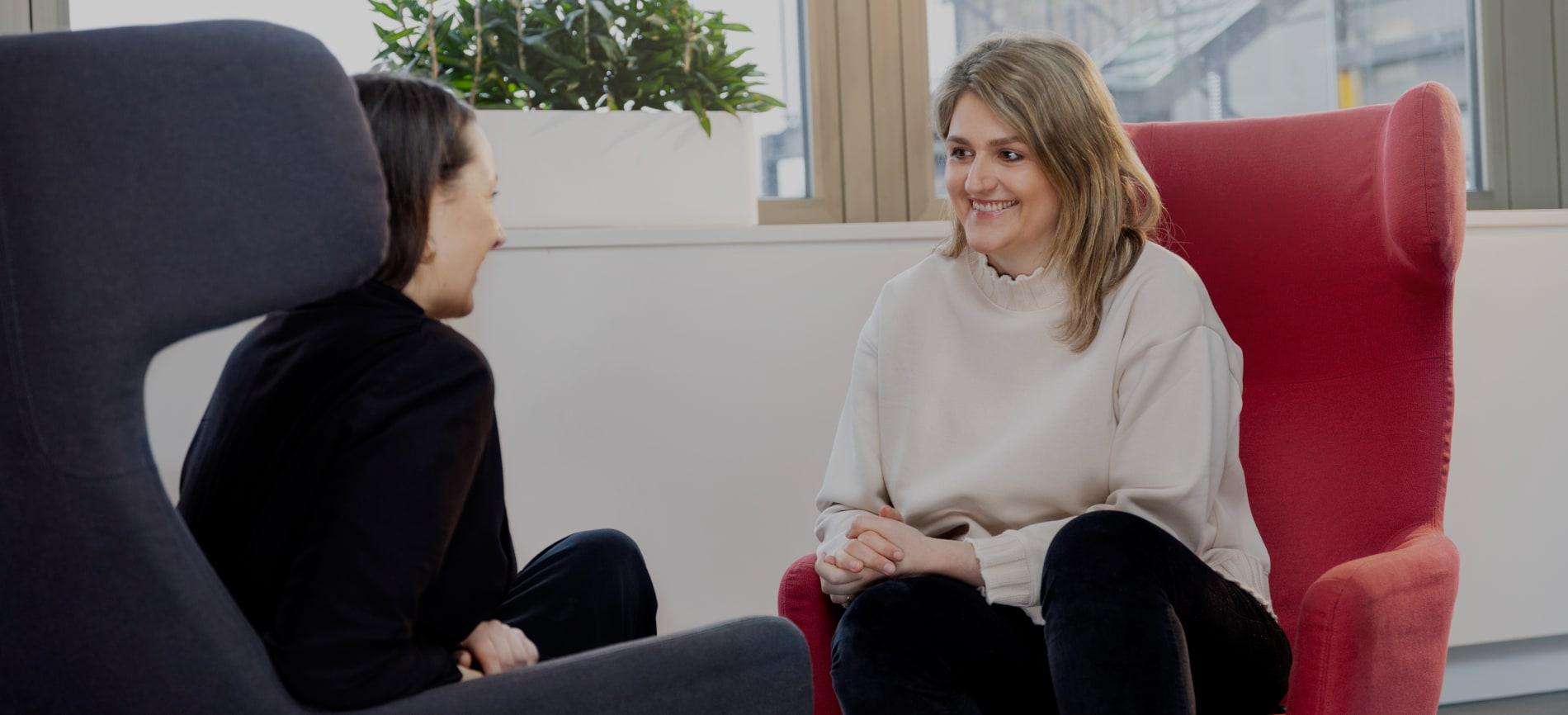 Marketing & Communications
What there is to know about this department:
MARKETING
The Creative Persuaders
Attracting attention, inspiring, convincing – that is what it's all about for us in the Marketing & Communications team. How do we do it? That depends! In marketing speak: we deliver the right content for the right target group at the right time. This includes for example customised social ads, specially produced B2B content, or a groovy presentation at K5. We look after all areas that are part of successful marketing communication – from designing, organising and implementing events through developing convincing case studies to devising brand films. 
Are Payments Dry? Not with Us!
The special thing here is the variety of tasks. Strategy development, organisation and implementation of photo shoots in the Maldives and printing flyers – it's all happening here... OK, maybe the bit about the Maldives was a fib ;-). We can but dream! The luxury that we do actually have: we can almost always make decisions quickly and autonomously; you won't find any hierarchical structures here. And if you are now thinking, "yes, but payments are such a dry topic," than we say: "that is precisely the challenge!" With our creative ideas, we make payments sexy – and inspire brand loyalty in our target audience.
Growing Together
We work, according to the motto: "the whole is more than the sum of its individual parts." We believe that we perform better together than alone. This is true not only for our team but also for our cooperation with the other departments at Ratepay. Our conviction also helps us if things get stressful – so that we can grow together.
Challenge Accepted?
Are you open and creative? Do you work in a proactive and structured way? And do you have a sense of humour? That already sounds good to us! We have a clear role as challenger, since our competition is larger and better known. If you think you have what it takes to change that, then we are the team of your dreams. You can contribute your concentrated marketing knowledge here, grab your favourite project, autonomously drive it forward and immediately see the impact of your work. Does that sound good to you? Welcome to the team!