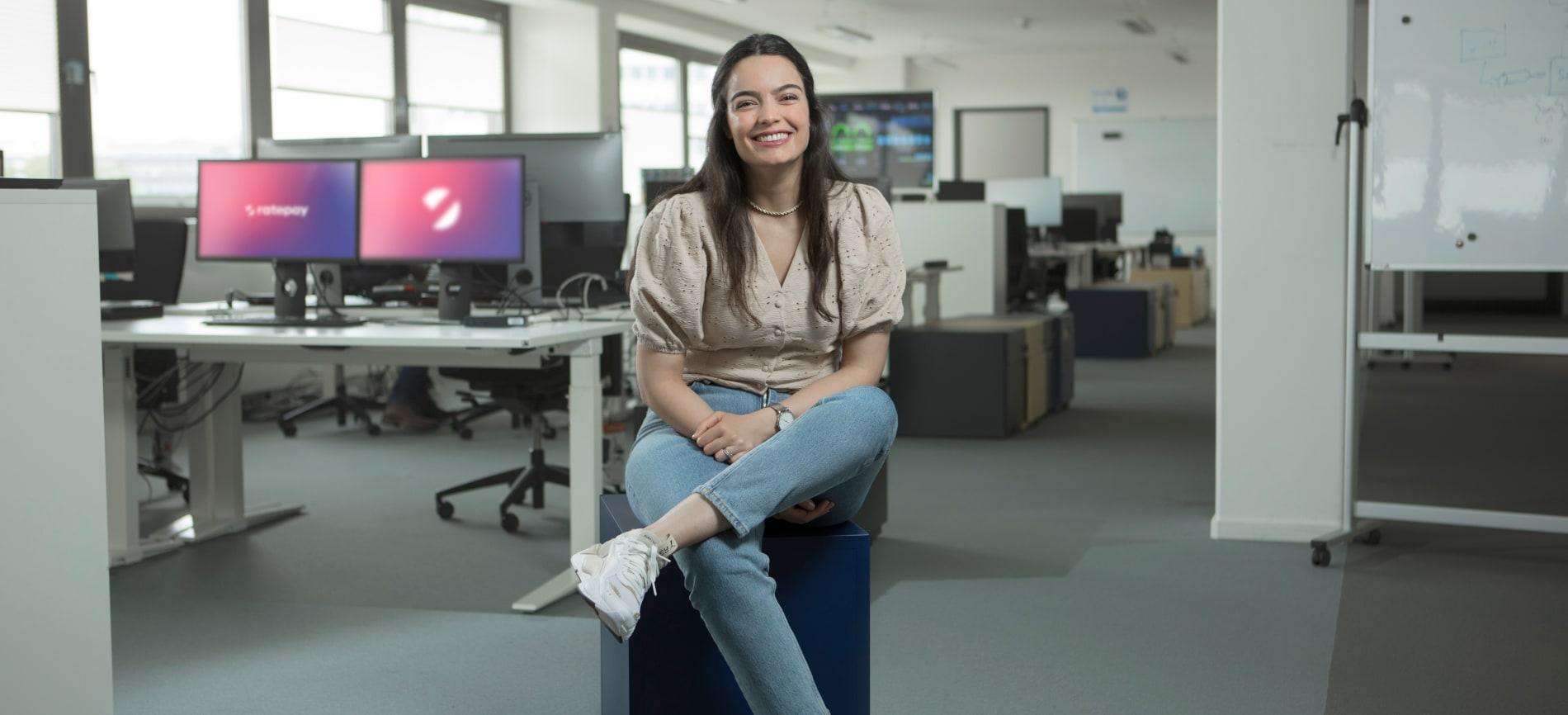 Legal, Compliance, IT Security
What there is to know about this department:
LEGAL, COMPLIANCE, INFORMATION SECURITY
We stick to the rules. Always. Otherwise, we would be unable to offer our customers the innovative and secure payment methods that we represent. Our Compliance team guarantees compliance at all times with the German legislation, EU regulations and regulatory standards applicable to us, and it immediately bars the way to any attempted money laundering. The IT Security team ensures our security – and that of our retailers and customers – by protecting us, our products and processes from attacks every day.
Legal – Legal Department 2.0
Rules and regulations – these form the basis of our everyday work. We regard ourselves as internal service providers, offering information and answers on legal issues for management and colleagues and defining the legal framework for the whole company. Responsibility, service focus and teamwork are always paramount for us. We support one another and know that, together, we are more than the sum of our individual parts. If you identify with these values and are fascinated by fintech, we could well be a good match!

Compliance – Ensuring Legal Compliance Together
As a regulated payment institution, Ratepay is regulated by BaFin (the German federal financial supervisory authority) and Deutsche Bundesbank (the German Federal Bank). This means we are subject to strict regulation. In the Compliance Team, we ensure that we always comply with it. We do everything possible to improve the fight against money laundering, support internal auditing with conducting examinations, and ensure implementation and constant checking of internal and external directives. If regulatory blogs are among your favourite reading, if you love thoroughly screening processes and if your childhood career dream was to become a detective: welcome to the team!

Information Security – Information Security – Nobody Gets Past Us!
In our work, we protect the company – and therefore also the data of our retailers and millions of buyers – from attacks and outages. We improve the security of the products and processes, we create greater transparency in risks and, through our Business Continuity Management, we ensure that practicable emergency plans are in place, just in case. Our role is as much about compliance and the creation of specifications as it is about security by design, pen tests and using security tools.
You are good match for us if you: care about security, enjoy challenging, diverse projects and intensive discussions with a broad range of stakeholders – and want to work in a varied, collaborative team.