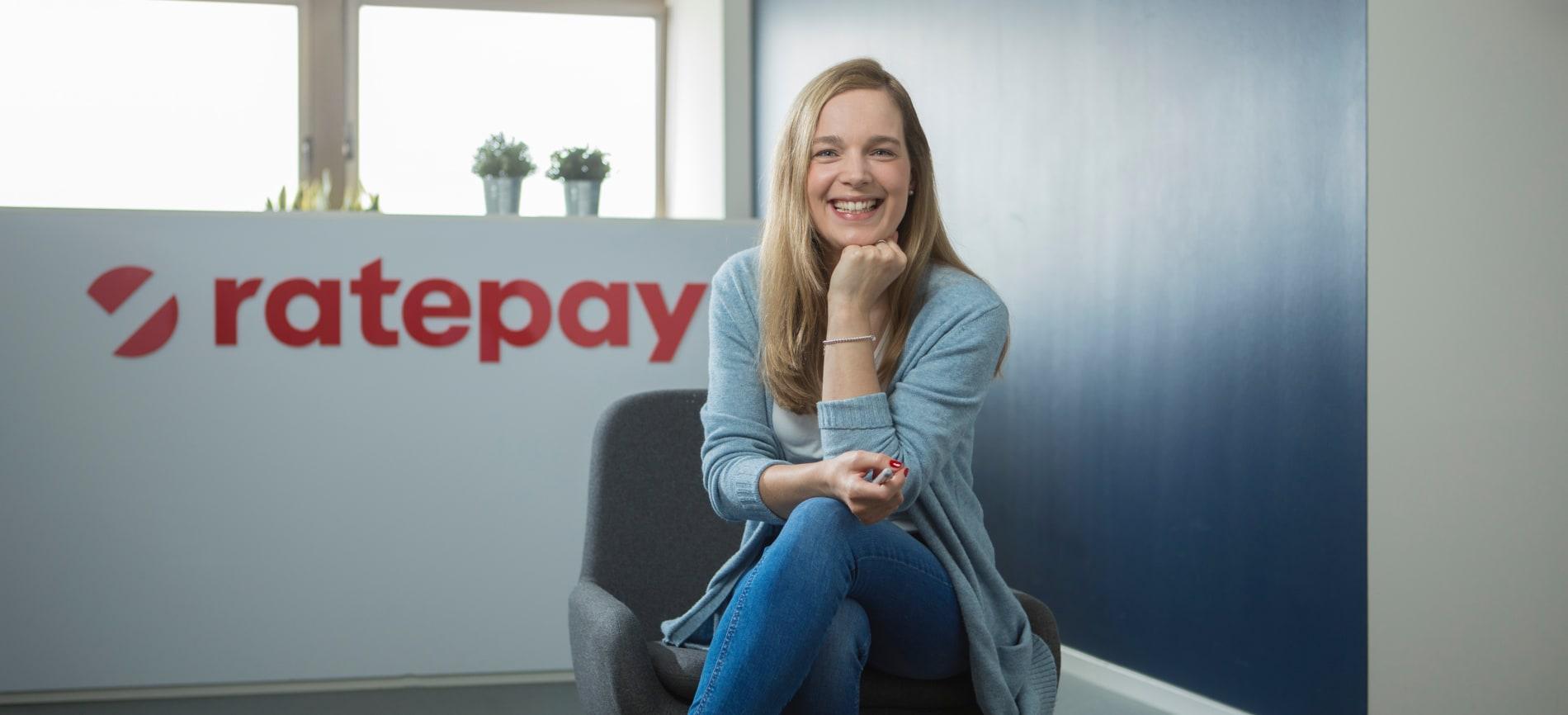 Grow with us
Our Ratepay family consists of many diverse personalities. Together, we take on responsibility and we grow, personally as well as professionally. We constantly improve ourselves. With passion, openness and a lot of heart. There are many good reasons to start your personal growth journey at Ratepay. Here is what our colleagues say.
Anisha
Senior BI Engineer
What has been a project, moment or experience that was crucial to your personal growth at Ratepay?
Monitoring key risk metrics is crucial to Ratepay's business performance. The data team worked together to enable reporting on Risk KPIs and automated this process so that tracking these KPIs has become a much more efficient process. The Risk Management team is now able to use this information to gain better insights into these key metrics.
What do you particularly like about Ratepay?
Relocating from another country can be very challenging especially when you are new to the country and unfamiliar with the language. Ratepay was very supportive and made the relocating process much smoother for me. At Ratepay, I have had the opportunity to work with a lot of smart and inspiring people, who made me feel welcome from day one and it has been a fun ride ever since.
Why is your team looking for more colleagues?
The demand for data-driven insights has been increasing steadily. Our team has been working with stakeholders across various departments to enable them to get a better picture of their business processes and key KPIs. As Ratepay grows, we need more people on board to meet this ever-growing demand for data.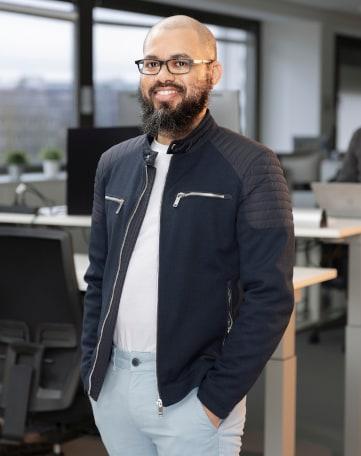 What has been a project, moment or experience that was crucial to your personal growth at Ratepay?
We are creating scalable solutions to ensure Ratepay's future growth. Interacting with colleagues from different teams always results in a learning moment, be it technical or cultural. We first have to be aligned on what we're trying to solve before exploring potential solutions. The alignment phase is always filled with interesting moments.
What do you particularly like about Ratepay?
Working with such diverse colleagues, diverse also in the sense of cultural and professional backgrounds. It's great to be exposed to different ways of thinking.
Why is your team looking for more colleagues?
We would like to fully utilize the data at our disposable to contribute to Ratepay's growth. We believe that a proficient use of data would unlock new possibilities for Ratepay.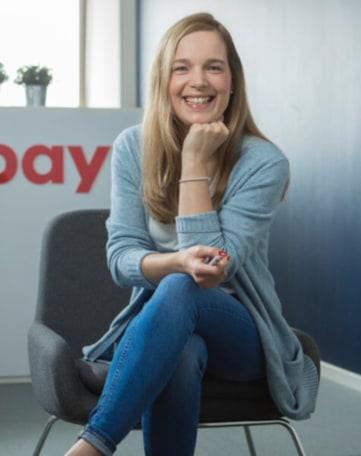 Julia
Sachbearbeiterin Consumer Risk
What has been a project, moment or experience that was crucial to your personal growth at Ratepay?
I am particularly proud of my personal development, both personally and professionally. At Ratepay, I now feel that I have finally arrived where I want to be. Tracking down and stopping fraudsters is meaningful and very motivating work for me. In the months I've been with Ratepay, I've learned an incredible amount and grown with each new task. Fraud screening was a new and exciting field for me. I found the initial training super, even if it was only online due to the Corona situation. I felt welcome and integrated into the team from day one.
What do you like most about Ratepay?
Definitely the wonderful people at Ratepay. The team I work in alone is unique, colorful, human, cool and fun. And I've also had the opportunity to meet a lot of great people across other teams, as well. What I also like about Ratepay is that appreciation plays an important role and great importance is attached to ensuring that colleagues feel comfortable and can develop freely. I also really appreciate the corporate culture here. For example, the opportunity to work in a mobile office or to be able to organize my working hours flexibly. Communication is open and transparent and always at eye level.
Why is your team looking for more colleagues?
The big issue we are working on in Consumer Risk is to recognize fraud patterns even better and faster in order to be able to detect as many fraudsters as possible. To do this, we can never have enough good noses in our team. We are the right place for you if you want a varied and exciting working day in a company where you can develop freely and are offered a lot at the same time.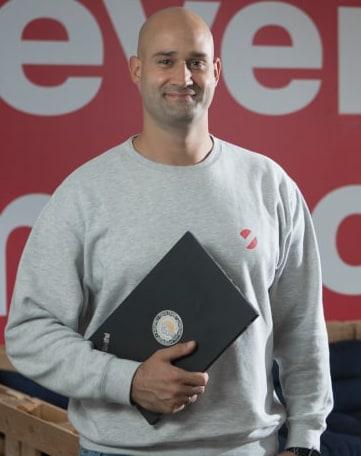 What has been a project, moment or experience that was crucial to your personal growth at Ratepay?
I started as a Database Administrator (DBA) at Ratepay. After a year, I took over the data warehouse team and built a DBA team. Today I am Head of Data.
What do you particularly like about Ratepay?
The many opportunities for personal development, the complexity of the subject matter and, above all, the colleagues.
Why is your team looking for more colleagues?
The world has never changed as fast as it does today and it will never change as slowly as it does today. Ratepay's need for data and insights is increasing daily, while technological development is driven by a multitude of flux compensators (at 1.21 gigawatts). To keep up with our demands for high quality, we need more support and are looking for more team members.
Our Values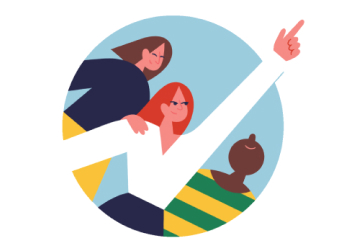 Ownership
We walk the talk and do what we say we'll do
We are accountable for what we do
We act like owners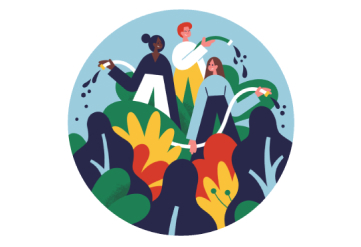 Growth
We focus on performance  and deliver results
We embrace change
We never stop learning; we are curious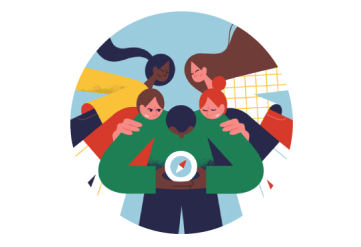 Integrity
We keep our standards high
We act in line with stakeholder expectations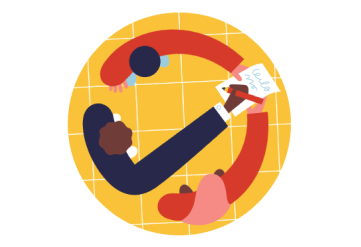 Collaboration
We are team players and  support each other
We embrace constructive feedback
We listen carefully and communicate in an open and honest way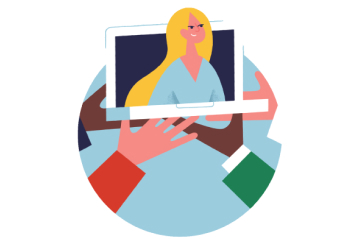 Customer Centricity
We put our customers first and create value for them
We build state-of-the-art products for our customers – not solutions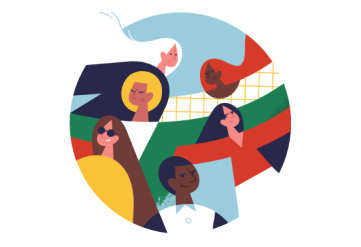 Inclusion
We trust and respect each other
We create an inclusive  environment and build diverse teams
We challenge biases and combat stereotypes
What there is to know about this department:
RISK MANAGEMENT
In Risk Management we practice operational excellence, think analytically, fight fraud and are developing a self-improving risk engine – always with the aim of boosting sales for our customers at the same time as minimising risk. Every day, the Consumer Risk team therefore goes on the hunt for fraudsters, ensuring that fraud patterns can be detected automatically in the future, whilst colleagues in the Merchant Compliance Risk team are dedicated to the fight against money laundering. The Risk Machine Learning team investigates and develops options for risk prevention using AI and software. And finally, in the Risk Analytics team, all the threads, or data, are drawn together. 
Risk Machine Learning – Powerful Algorithms, Robust Technology
We support Ratepay with resolving cases of fraud and credit losses. How? With tech, of course! Our automated, high-precision and self-improving Risk Decision Engine manages to defeat even the most advanced fraudsters. To solve the complex, ever-changing problems, we use agile working, with plenty of freedom for individual developments, research and prototyping. As a team, we practice a constructive culture of discussion, supporting one another with our very diverse range of skills.

Merchant Compliance Risk – Checking Who is (Permanently) Committed...
Just as in real life: before you enter into a permanent partnership, you need to be sure that it is definitely a good match. Ratepay even has a special team for this. We check potential contracting partners in view of specific business risks and in respect of their credit ratings, we ensure that no money laundering is taking place and no criminal offences are being committed – and so we protect Ratepay both from fraudsters and from miscalculations. If you have intuition, diligence and a fondness for figures as well as a desire for responsibility, open communication and a supportive team, then you are in the right place with us.

Consumer Risk - Fraud? Insolvencies? No Chance!
What really matters in the Consumer Risk team: an eye for detail and a feel for connections. Here, it is all about identifying fraud attempts and default risks as quickly as possible, and taking action to prevent them. Together with colleagues in the areas of Risk Machine Learning and Risk Analytics, we work to get the best out of the traffic and to strike a balance between risk management and customer satisfaction – providing ongoing support for our growth and our customers' growth.

Risk Analytics – Data Lovers – This Way, Please!
Are you inquisitive? Do you love figures? And do you really get going with data sets of 100,000+ lines? So do we! What drives us? Uncovering hidden values. To do this, we analyse data and risks and we scrutinise business models and processes. We model the credit risk, focusing on fraud prevention and profitability analysis. In all of the above, we help Ratepay to minimise losses, increase yields and improve its position in the highly competitive market of payment providers. If you want a job with impact in an international team, come to us!