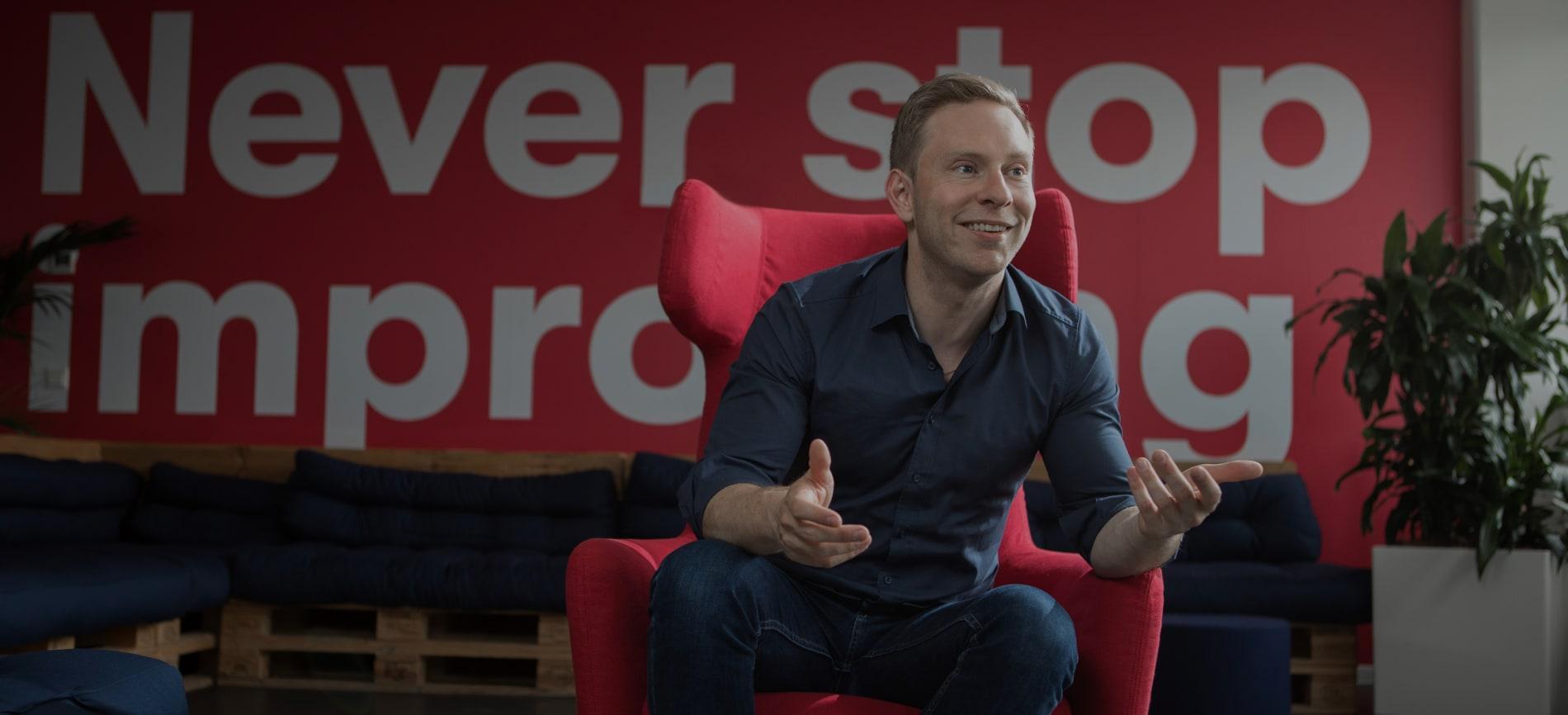 Grow with us
Our Ratepay family consists of many diverse personalities. Together, we take on responsibility and we grow, personally as well as professionally. We constantly improve ourselves. With passion, openness and a lot of heart. There are many good reasons to start your personal growth journey at Ratepay. Here is what our colleagues say.
Charlotte
Senior Partner Manager
What has been a project, moment or experience that was crucial to your personal growth at Ratepay?
Working together on new business projects with all departments within Ratepay (Risk, Product, Integration, Legal, Compliance and Finance) and hereby learning the important elements that relates to the BNPL/Payments ecosystem.
What do you particularly like about Ratepay?
Amazing professional and likeable colleagues. Everyone helps each other and has a growth and can-do mentality. For the future, I look forward to bringing in the next top Fintech partner and grow together with our partners in the DACH & NL region.
Why is your team looking for more colleagues?
BNPL is a growing market with still a lot of untapped market potential for which Ratepay needs more manpower!
What there is to know about this department:
COMMERCIAL
At Ratepay, we stand for finance and tech – but our focus is always the same: the customer. Whether retailer or end customer, everyone who deals with us should know that we provide the right products and optimum service at all times. The Commercial division has five teams working on this: from the Sales colleagues who ensure care for new customers, to the Reseller team committed to the best partner experience for our retailers, from the clever minds in the Integration team who create working interfaces from and to the customer, to the strategic customer intelligence agents in the Merchant Services team and, of course, the Commercial Excellence team where the focus today is on the customers of tomorrow. 
Sales – Turnover Generators with Drive
A new challenge every day. At the interface of almost all departments and the management, we in the Sales Team give our all to support customers with the optimisation of their payments. We are involved with all large new-customer projects, internally as the voice of the market and externally as the face of Ratepay. This means we are always in contact with a wide range of people. If you have an appetite for a new challenge every day and the necessary drive, our team offers success and, of course, great fun at work!

Integration – Really Well Connected
No payment without working interfaces. The Integration team ensures that retailers, market places and payment providers have smooth technical connections to the Ratepay systems. This is not a one-off action, as both sides are continually developing. The long-term cooperation is what makes our work attractive; we gain many thrilling insights into the departments and processes of our partners and are repeatedly fascinated at the different ways in which companies approach the subject of online shopping. What you should bring along? Technical understanding, and enjoyment of meeting different people, working in a tight-knit team – and cake!

Resellers – International Team with Impact
The Reseller team looks after everything to do with the retailers who work with Ratepay. We find and develop new resellers, such as payment service providers and market places. Today, we already work with strategic partners such as eBay, Otto and Metro, whom we offer an outstanding partner experience, from onboarding through care to strategic expansion. The great thing about this: our dedication has a direct impact on the growing of our company. Do you have an entrepreneurial mindset? A heart for fintech and payment? Are you open-minded and humurous? Then you are in the right place with us.

Key Account Management - The Strategists
Long-term partnerships: that is what we are about in the area of Merchant Services. We take a strategic approach, in order to establish and develop such partnerships with our retailers, and we rely primarily on intensive discussion. This is how we find out how the requirements on the market are changing and, with this knowledge, we are able to ensure that our products are focused precisely on these requirements. We therefore have a direct impact on the growth of Ratepay. You will fit in well with our team if you are motivated by holistic responsibility for your customers, if you work in a way that focuses on solutions, if you like to muck in – and if you enjoy a good laugh.

Commercial Excellence – Creating Value Added for Customers and Retailers
Do you always keep a critical eye on processes and products? Can you constantly put yourself in the shoes of our partners and customers? Are you genuine? And do you have a passion for growth – your own and that of the company? Then the Commercial Excellence team is the place for you. Our work is guided by these three questions: What exactly are the needs of retailers and their shoppers today and in the future? How can we deliver bespoke value added to our customers? And how can we provide this value added quickly and smoothly? We work in close cooperation with all the departments in the Commercial division and ensure that we all gear our work towards the requirements of our customers.